Save an extra 5% with this discount code: TsA2021W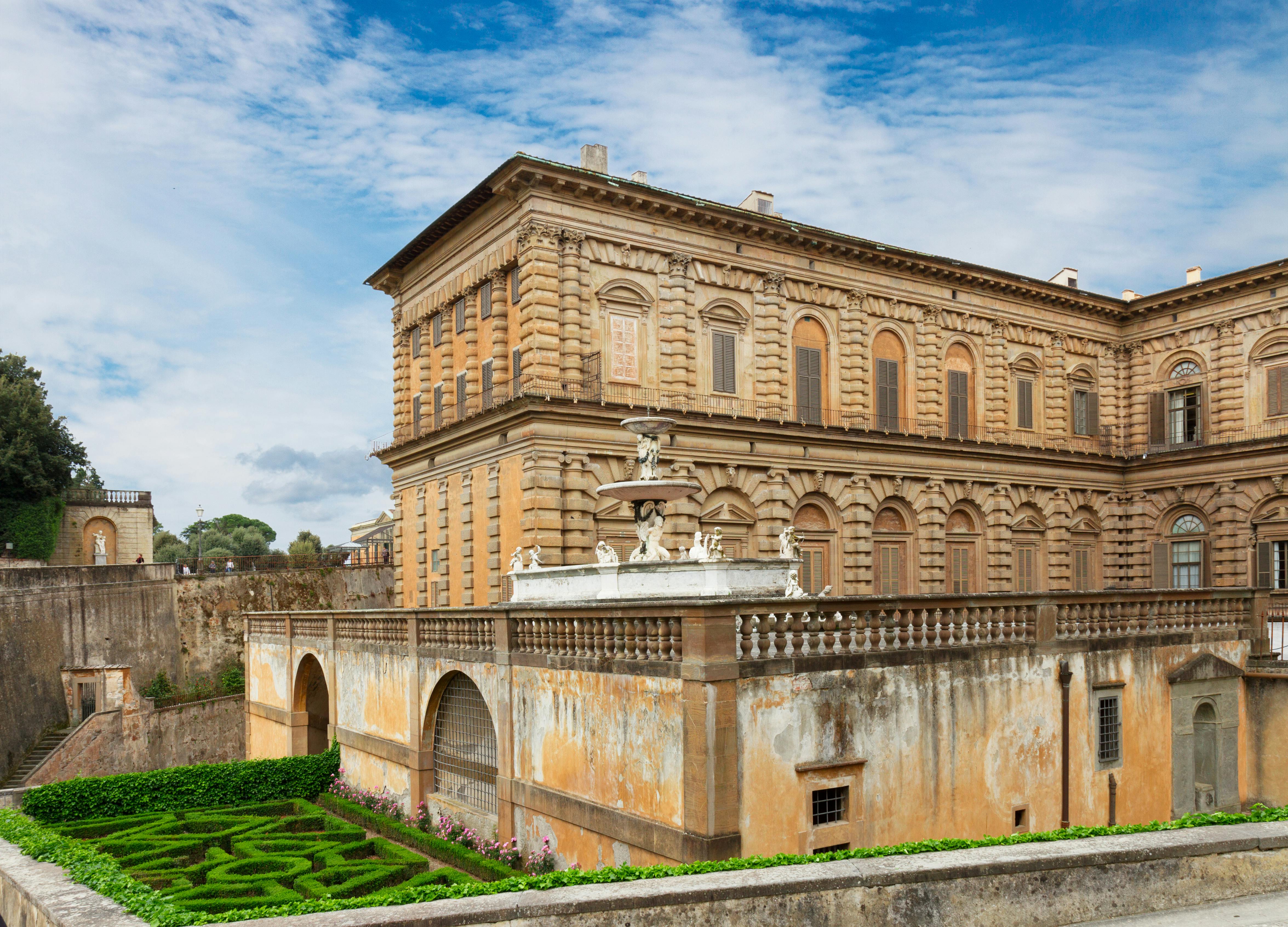 Italy
Things to do in Pitti Palace
Florence's Palazzo Pitti is one of the biggest museums in Italy today and a favorite stop for the city's countless visitors. The Palace was built by the rich Florentine banker Luca Pitti and is a grand Renaissance building that dates back to 1458. The real fame and power of this building began when the powerful de' Medici family, one of the ruling families of the Grand Duchy of Tuscany and great patrons of the arts, took it as a guest residence and eventually used it as a place to store their growing collection of precious items, paintings and artwork.
Today, Palazzo Pitti is home to many different museums that are held on different floors and halls of the building. Visitors can see the Palatina Gallery, the Gallery of Modern Art, the Costume Gallery (that is like an antique fashion gallery), the 'Museo degli Argenti' that holds a part of the de' Medici family treasure, the Porcelain Museum and the famous Boboli Garden (Giardino di Boboli).
The building is made of a rustic stone that gives it an austere but powerful look that is further reinforced by a series of arch-headed apertures, similar to ancient Roman aqueducts. Cosimo I de Medici's wife bought the building and had artist and architect Giorgio Vasari enlarge the structure to fit the family's taste. Vasari also built a corridor that would connect the Pitti Palace directly to the Palazzo Vecchio, seat of the government, with a walkway through the Uffizi Gallery and Ponte Vecchio.
Our recommendations in Pitti Palace
Experiences in Pitti Palace
How to get there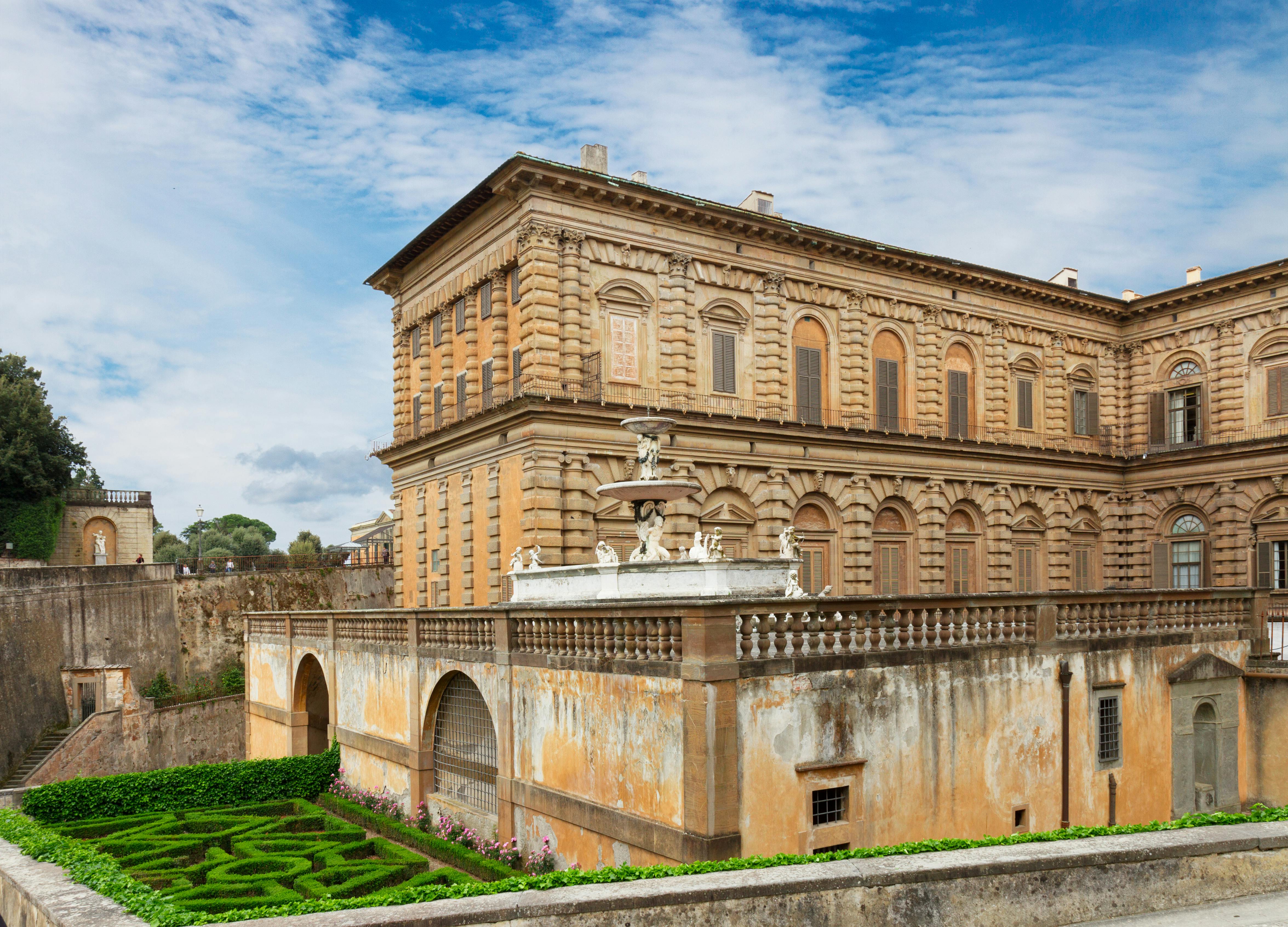 Reviews Pitti Palace
Mr. Pradeep, Feb 23, 2016
"It was nice booking the activity with you."