Save an extra 5% with this discount code: TsA2021W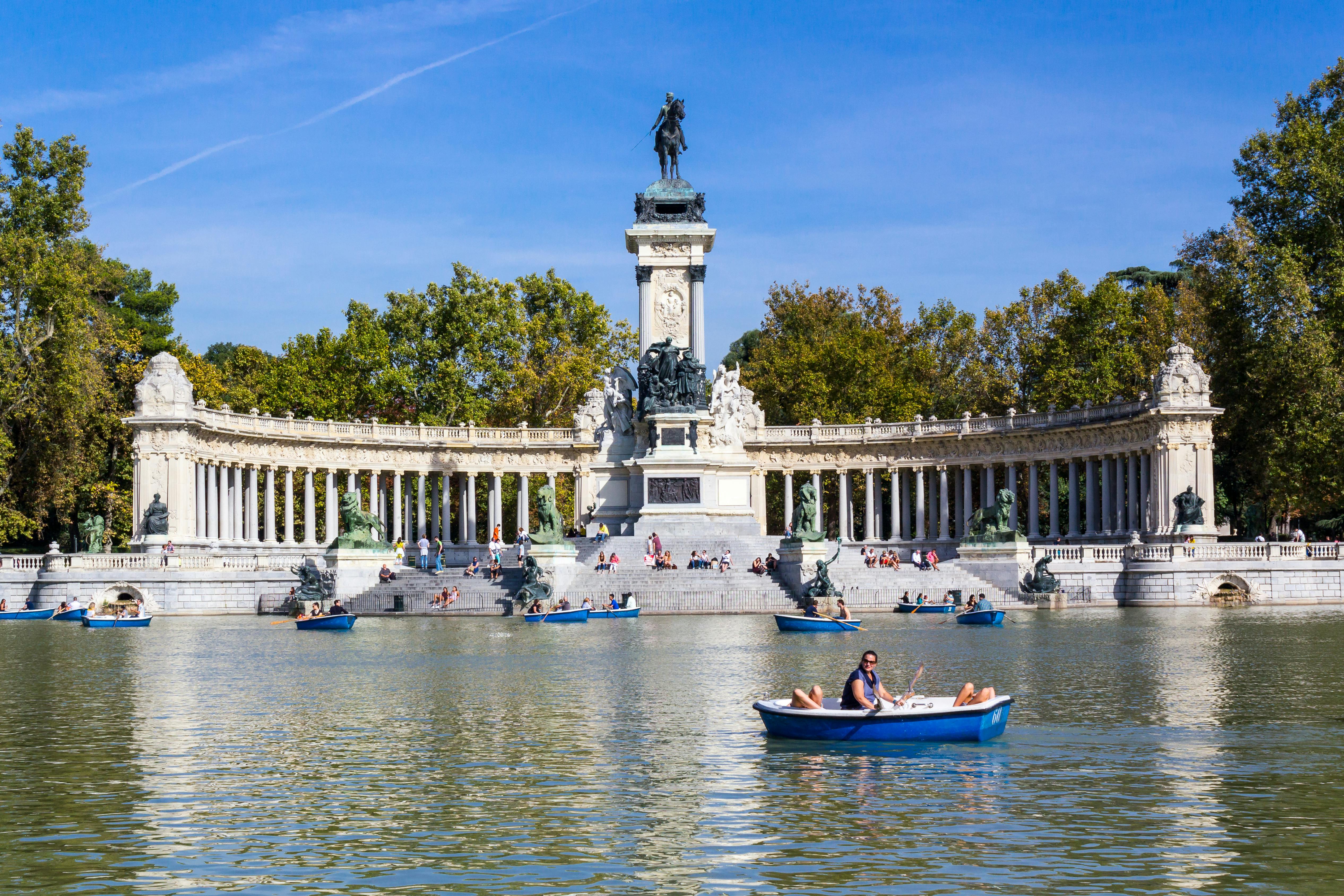 Spain
Things to do in El Retiro Park
Madrid's El Buen Retiro Park is the largest centrally located park in the city, covering just about 1 square mile. Originally constructed for the Royal Family, in the 17th century, this park was reserved for their private use, hosting pageants, bullfights, and mock naval battles.
Now it's open for everyone to take in its beauty, serenity and frequent cultural events. This is a great place for an afternoon stroll or a picnic in the sun.
In the heart of Retiro, there is a large pond where it is possible to rent paddle boats. Next to the pond is the Monument of Alfonso XII, a double colonnaded semicircle with an equestrian statue standing 65-feet tall in the center, which is the work of Mariano Benlliure.
Don't forget to make your way to the Crystal Palace, built in 1887 to hold the Flora Exhibition of the Philippine Islands. It is currently one of the headquarters of the Reina Sofia Museum.
El Retiro is full of gardens from different styles and periods. The French-style Parterre was created during the reign of Philip V, and the Rose Garden, created in 1915 by the town gardener, has more than 4,000 rose bushes. The Gardens of the architect Herrero Palacios and the Gardens of Cecilio Rodriguez are also worth a visit.
In addition to the Monument of Alfonso XII, sculpture lovers will be delighted with the numerous amounts of sculptural ensembles that can be found throughout the park. The monuments of Benito Pérez Galdós and Santiago Ramón y Cajal are situated in Paseo Venezuela. The Fallen Angel, one of the more popular creations, was sculpted for the Universal Exhibition in Paris in 1878 by Ricardo Bellver.
Book your guided yours now and discover the green lung of Madrid!
Our recommendations in El Retiro Park
Experiences in El Retiro Park
How to get there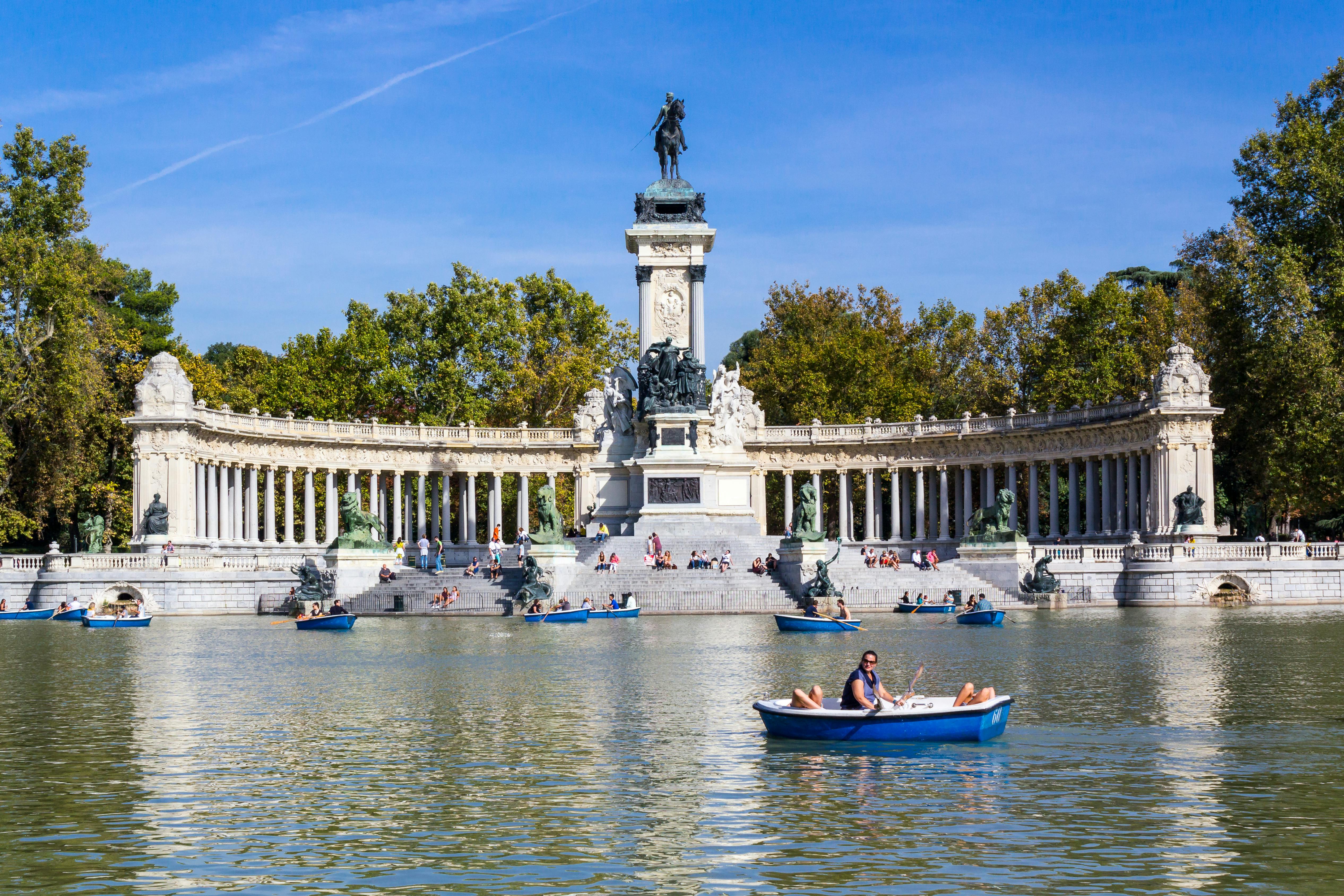 Reviews El Retiro Park
Jean-Michel, Sep 27, 2021